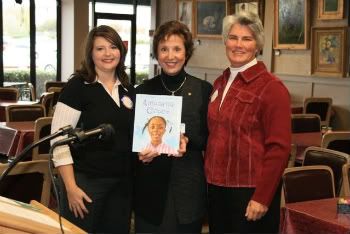 Tina Edwards (left), Director of Development for Graceworks, and Susan Thornton, local contractor and community activist, pose with President Francene following their moving presentation on the work of their faith based organization. During our current challenging economic times, many families are unprepared for accidents, illnesses, unemployment and aging. Graceworks offers over 20 different programs to assist the working poor and their children with the basic needs of life. Every Christmas season, Graceworks pulls hundreds of volunteers together to operate The Manger, a "store" where children and parents can find affordable gifts which have been donated or purchased at a deep discount. The book donated in honor of our speakers was aptly titled "Amazing Grace".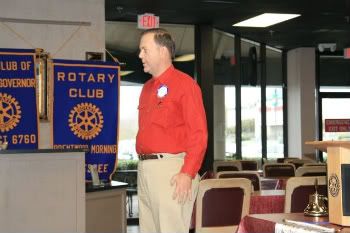 \
Dr. Gene Harmon spoke to the club about the upcoming Tennessee Baptist Childrens Home events. Shopping for the kids will take place December 6 at the Super Walmart in Cool Springs at 7:30 am . The 19th annual Christmas dinner party is scheduled for December 11 on the campus of the Childrens Home.
We were joined last week by at JE Moss Elementary by 4 enthusiastic readers from Interact at Ravenwood High School.